This content is only available in English.

'We are SO dead' making a killing in Korea
May 12, 2011, 00:55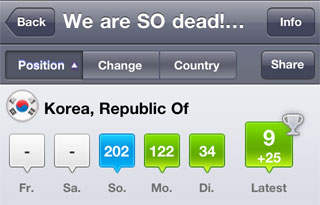 Well it looks like Koreans -- who happen lead in the world in suicide rates -- are really in love my with dark humor application We are SO dead.
In a few days the app went from unknown to basically the top of the global chart in Korea. Amusingly it didn't ...
...